GET A FREE 30-MINUTE STRATEGY SESSION FOR BUILDERS, TRADIES & SOLAR ($1000 VALUE!).
Simply fill out the form below to get your FREE, no-obligation 30-minute strategy session.

It will show you exactly how to completely dominate your competitors and cement your brand as the leading authority in your market.
Stop Guessing How You Can Grow Your Business.
Crush Your Competition With Our Turnkey Marketing Solution.

Trusted and used by top builders and trade companies licenced by:
IN YOUR STRATEGY SESSION WE WILL
LIFT THE LID TO REVEAL ALL THE SECRETS
NO OTHER DIGITAL MARKETING AGENCY WILL TELL YOU
Business security and longevity is completely dependent on the right marketing strategy, in the right places, executed in the right ways.


No more scrambling for leads in the dark, we will give you the exact map for success.
THE KEY TO YOUR MARKETING SUCCESS
It all goes under the microscope.

We will disclose how to connect your online presence and digital marketing together to give you the most powerful return on investment and position you light years ahead of your competition.
PRECISION DIGITAL ANALYSIS
We will give you our insider analysis of where and how your current marketing strategies are accidentally damaging your business reputation and revenue and how this can be fixed quickly and easily.
We will give you the exact formula required to take your audience through the highest performing sales conversion experience that leads to ever increasing levels of enquiry and automatically educates and qualifies your prospects without you having to lift a finger.
We will give you a specific breakdown of where
you are losing or wasting money in your marketing efforts, confusing your audience, attracting the wrong leads, diluting your authority, damaging your brand and how to plug the holes.
Instead of loading you up with discrete marketing tactics that cost a fortune to piece together, we will show you exactly which digital channels to harness to return the biggest bang for your buck possible in the digital space.
YOU WILL GET THE TRUE AND REAL COST OF DIGITAL MARKETING WITHOUT ALL THE FLUFF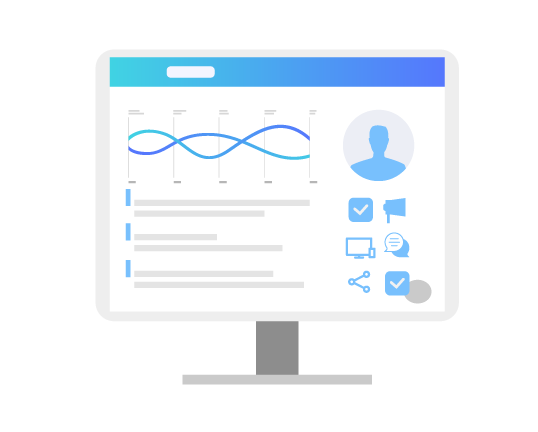 WE'VE GENERATED MILLIONS IN PROFIT FOR OUR CLIENTS - DON'T JUST TAKE OUR WORD FOR IT, WATCH THESE CASE STUDIES NOW.
Tapscott Homes generated 8 New Home Builds from their irresistible offer Facebook Ads campaign.
Green Magic Homes have generated 230 digital enquiries in
just 4 months.
Integrity New Homes Brisbane are feeling the benefits of more consistent and better quality leads.
"You are so much more valuable as an organisation."
"I couldn't afford to have a marketing department who is providing me with the number of leads that are qualified. When everybody knows who you are and everybody is talking about you...it's a nice way to be as a business isn't it?"
-Glenn Stevenson, Green Magic Homes
"It's really encouraging to see new customers that you wouldn't normally have contact with ringing you, emailing you and touching base on social media.
"We now get a lot more engagement with the community. Basically I'm a trades person not a marketing expert. It feels like you've got another team member working with your business and it's the combination of things that people see about us online that lead them to make that contact. The Rich Training program is definitely good value for money."
Hear from more of our happy clients:
"It just makes life so simple for us and it keeps bringing customers coming through the door."
"Certainly since we started with the Rich Training program I have had a lot of weight lifted off my shoulders. If you're a builder out there and you're not using this program, you've got rocks in your head. If you've got trouble getting enquiries, jump on the Rich Training program because you will get them."
- Brett Tapscott, Tapscott Homes